At the 2022 Toronto International Film Festival — "The Whale" and Two History Tours
By David D'Arcy
The whale is an invigorating two-hour battle against fate.
One of the most anticipated films at TIFF was The whale, directed by Darren Aronofsky and based on the play of the same title by Samuel D. Hunter, who wrote the screenplay. It's poignant, inevitably tactile, and intensely watchable for two hours.
For those who haven't read about it, at the center of The whale is Charlie (Brendan Fraser), a 600-pound middle-aged man who is isolated from the world except for the students he is teaching to write remotely, though he turns off the camera on himself. (Fraser wears a "fat" suit in the film.) The only person allowed into his home is a dedicated caregiver, along with the few people who knock on his door.
Then there are the people he wants back in his life – the girl who thinks he abandoned her and his ex-wife, who he left for a male lover, who is now dead. There are many reasons why Charlie is unhappy, although his food supply seems safe, too safe for his own good.
Call it dramatic honesty or calorie grotesqueness (as we watch Charlie ingest pizza after pizza and more). He's the kind of character – vulnerable and irrepressible – that Aronofsky can relate to. And proximity is crucial in a film that speaks so much of isolation and the need for intimacy. The whale takes place in an enclosed space, a house interior that seems as delimited as a theater set, but the theater does not bring the spectators together. The camera here gets closer to Charlie than it would be possible in a theater. You have been warned.
How did he end up like this? After Charlie's blood pressure reaches life-threatening levels, we're given his tale of a troubled life, which means we make him whistle and eat and he's barely able to stand as he looks back and talks and talks. There's an old adage that more weight means more love. In this case, there's more to know – the collapse of Charlie's family life, the death of his lover, and the impending threat of his own demise. Fraser takes you through Charlie's pleadings – present and past – wallowing in emotions as raw and oversized as his character. Pushing things to the limit is not just a figure of speech. It is this performance.
But The whaledespite all the attention Fraser's overwhelming portrayal has garnered, is not a solo show.
Hong Chau, playing Liz, a nurse and friend, is a rude love advocate. Charlie's last connection to medical assistance, she expresses all the frustrations that come with loving someone who refuses to love themselves. Charlie's daughter, Ellie (Sadie Sink), is angry proof of his failures as a parent. She listens eagerly to Charlie's pleas for reconciliation with the bitter disbelief of an abandoned child, accentuated by a wicked sense of the absurd. Samantha Morton is the ex-wife who heard it all. And then there's a strange side-drama with a born-again young man who keeps popping up until Charlie changes his visitor's life the way he couldn't change anyone else's. other.
Aronofsky pulled in some fine performances from his cast, but the confined space and monomaniacal deathbed conditions that drive the narrative are a limitation. The succession of confessional clashes in the film – a huge man faces his life and his death, over and over again – becomes ritualistic, even laborious. And the director's quasi-religious ending (no spoilers here) left this critic emotionally aggrieved. Miracles that resolve life damage tend to do so.
It's normal for Charlie's favorite book to be Moby-Dick. The whale is an invigorating two-hour battle against fate.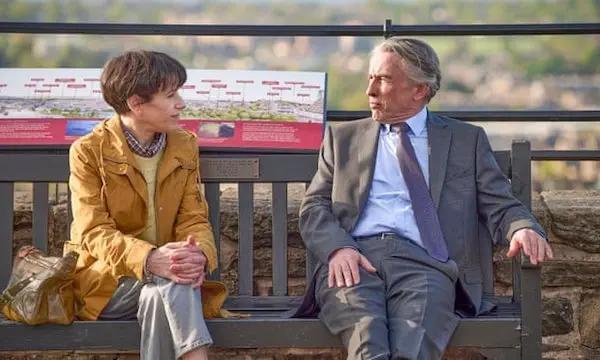 The literature and legacy of another classic poses a different problem in The lost king. DDirected by Stephen Frears, this comedy is based on a true story of archeology and history.
Sally Hawkins plays Philippa Langley, a recently divorced amateur historian who has just been ousted from her day job. Undeterred, she is willing to challenge William Shakespeare and centuries of conventional wisdom to find evidence regarding the true story of King Richard III. If that wasn't enough, she wants to dig up his skeleton.
Steve Coogan and Jeff Pope's clever and witty screenplay (Coogan also plays Philippa's weak ex-husband) is inspired by Langley's 2013 non-fiction book The king's tomb. Scholars had suggested that Richard may have been buried where Philippa eventually digs.
The film features a series of David versus Goliath battles. Goliath is Philippa's unofficial new media boss or a smug administrator at the University of Leicester who smiles at the woman's claim that Richard (who was not afflicted by the infamous bump) was buried under a car park in Leicester, near the site of the Battle of Bosworth in 1485 where he was killed. The same academic naysayers, when Philippa is right, attempt to hijack the discovery for marketing purposes. She blocks it. The discovery of his bones overturned historical legend and its myths about a wicked and violent king. For the record, Leicester officials insist they have been more cooperative than the films.
The lost king has a conventional look – except for the appearance of the King (Harry Lloyd) following Philippa which only she can see. And there are the often decentered Ricardians, admirers of the king (members of the Richard III Society) who help support Philippa's bet. They are a branch of English eccentricity (and serious scholarship) that deserves to be known.
From the perspective of traditional critics, The lost king is the story of one woman's midlife crisis, her rejuvenation caused by her questioning of conventional historical wisdom, undermining everyone from William Shakespeare to a committee of academic bureaucrats. But that's not what makes The lost king so funny. Frears and Coogan manage to make workplace injustice and arrogant academic politics as unappealing as Philippa's home life, embittered in part by the character Coogan wrote for himself.
As it should be, your attention is mostly on Sally Hawkins, who plays the fearless Philippa as charming (as you might expect) – relentless, but not chimerical. What's different here is that she does justice to a character who is relentless, but not chimerical. Hawkins' snaps of reaction to meetings with superiors and officials lecturing him are stark portraits of an ordinary citizen's mistrust of the powerful.
It's reassuring to see the story corrected in The lost king especially at a time when the mourning of Queen Elizabeth II is dulling criticism of this monarch and the state she ruled for so long. The film also opens this fall in the wake of late Prime Minister Boris Johnson, who (even his supporters have admitted) lied about everything that suited him.
It's rare to recommend a heartwarming movie with a happy ending. Don't think about all this other stuff that still needs to be fixed.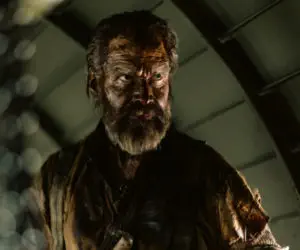 The lost king is likely to cross your path. Then maybe Sisu, from Finland, a warrior saga that opens with the loneliness of a western. Nazi troops withdraw from Russia in 1945. A lone Finnish soldier, Aatami Korpi, prospecting for gold in the deserted northern regions of his country, where the occasional plane passes overhead. Returning home with a full backpack, he encounters a convoy of desperate Nazis fleeing west with female prisoners. Greedy for his precious reserve, the Nazis try to kill Korpi. He survives; most of them don't. Directed by Jalmari Helander, the showdown in the arid landscape is a bloody 'can you top' revenge fest, and an imaginative one considering there's not much to do in harsh Finnish Lapland.
The Finnish word sisu means internal; in English, we could roughly translate it as guts. There are English and Finnish versions of the film, but this hyperbolic spectacle doesn't need subtitles.
Screen veteran Jorma Tommila plays the enraged Korpi, who goes after the Germans who failed to kill him. And the film has a welcome surprise in store – an uprising of female prisoners. Keep in mind, however, one fact the movie never tells you. Finland was allied with the Nazis against Russia during World War II until 1944.
---
David D'Arcy lives in New York. For years he was a programmer for the Haifa International Film Festival in Israel. He writes about art for numerous publications, including the art diary. He produced and co-wrote the documentary Portrait of Wally (2012), about the fight over a painting looted by the Nazis found at the Museum of Modern Art in Manhattan.