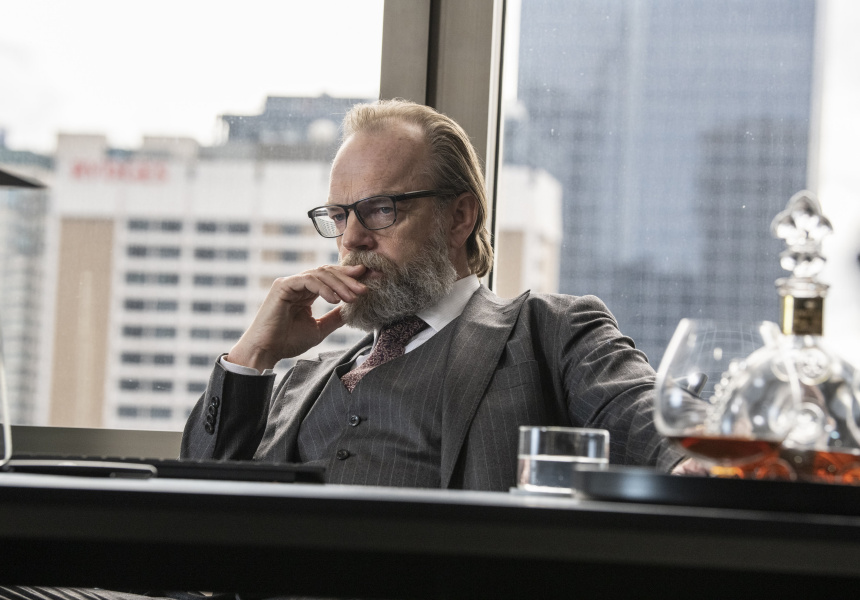 Brisbane International Film Festival drops full 2021 schedule
[ad_1]
The 27th Brisbane International Film Festival (BIFF) today unveiled its 2021 program, featuring an unprecedented number of winners, world, Australian and national premieres.
Returning October 21-31, BIFF opens with the planned revisionist backcountry western directed by and starring Leah Purcell, The Drover's Wife The Legend of Molly Johnson. There will be a red carpet opening for the film's Queensland premiere at Reading Cinema Newmarket, as well as an encore screening at New Farm later this month.
Another state premiere closes the film Memory, which this year won the 2021 Grand Jury Prize at Cannes – and this is the first English feature film by author Apichatpong Weerasethakul, starring Tilda Swinton.
The BIFF includes 103 films in total, screened in cinemas across the city – New Farm Cinemas, Reading Newmarket, Dendy Coorparoo, Palace James Street and GOMA's Australian Cinematheque included.
International heavyweights in the lineup include the confrontational portrayal of modern agricultural life in Cow, which premiered at Cannes. There is the absurd and the dreamer Zola, by Janicza Bravo, based on the true story and infamous Aziah "Zola" King tweet storm with Taylour Paige and Riley Keough. Plus Pedro Almodovar's new short film Human voice, with another star turn from Tilda Swinton.
Among the Australian films to watch is the modern-day thriller lone wolf, who sees Hugo Weaving in a heavily guarded Melbourne. Araatika: Get up! is director Larissa Behrendt's documentary that follows prominent NRL player Dean Widders as he strives to create an Aboriginal and / or Torres Strait Islander equivalent of the haka, starring Adam Goodes and Stan Grant . And Wash my soul in the stream of the river follows artists Archie Roach and Ruby Hunter behind the scenes of a legendary show.
In the "Adrenaline" part of the program, there is the fascinating Witches of the East from Japan. Director Julien Faraut meets former players of the Japanese women's volleyball team, nicknamed "Witches of the Orient" because of their seemingly supernatural powers on the courts.
Then there's a nostalgic throwback to the "Family" section for '90s kids who will remember the terror (and excitement) of watching Anjelica Huston in the 1990 classic. The witches, on Halloween at Reading Cinema Newmarket and Dendy Coorparoo.
The Brisbane International Film Festival returns from October 21 to 31. Tickets range from $ 15 to $ 18 and they are available now.
biff.com.au

@bneintlfilmfest

[ad_2]