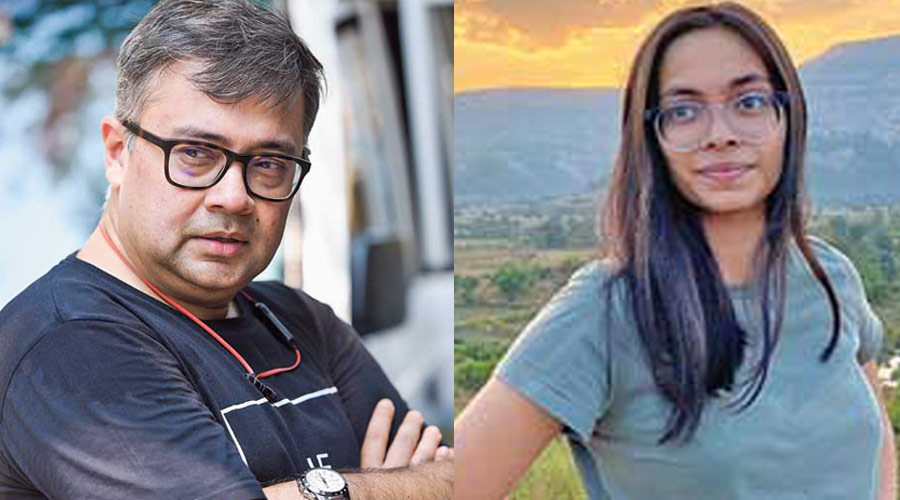 film festival Father-daughter duo compete and win in international film festival
[ad_1]
A father and a daughter competed in different categories at an international film festival. The very unusual coincidence took place this weekend at the Lampa International Film Festival in Moscow. The Shower was Bauddhayan Mukherji's entry into the social advertising segment, while his daughter Aarsha Mukherji's film The Letter featured in a special section on commercial social advertising. And the icing on the cake of luck was the winner's trophy for both.
La Lampa is a seven-year festival of short films, videos and social advertising with a social vocation.
Excerpt from La douche directed by Bauddhayan Mukherji which was screened this weekend at the Lampa International Film Festival
The Shower is the first Indian commercial to win a National Award. The film, directed by Mukherji's Little Lamb Films for Unilever India, shows a chic glass-paneled bathroom with shower set in the middle of a field in a barren village. A villager walks in and finds out how to turn on the craft and turn on the water. In no time at all, the whole village lines up to quench their thirst, either by drinking from palm trees or by filling a container. Even after half of the village is finished with a drink in the shower, a narrator's voice declares that a townsman's bath is still not over, pointing to the waste of water by users of the shower. In Aarsha's film, a child writes a letter to Mother Earth, assuring her that they always take care of her, promising not to cause more damage and calling for an end to earthquakes, floods and other natural disasters.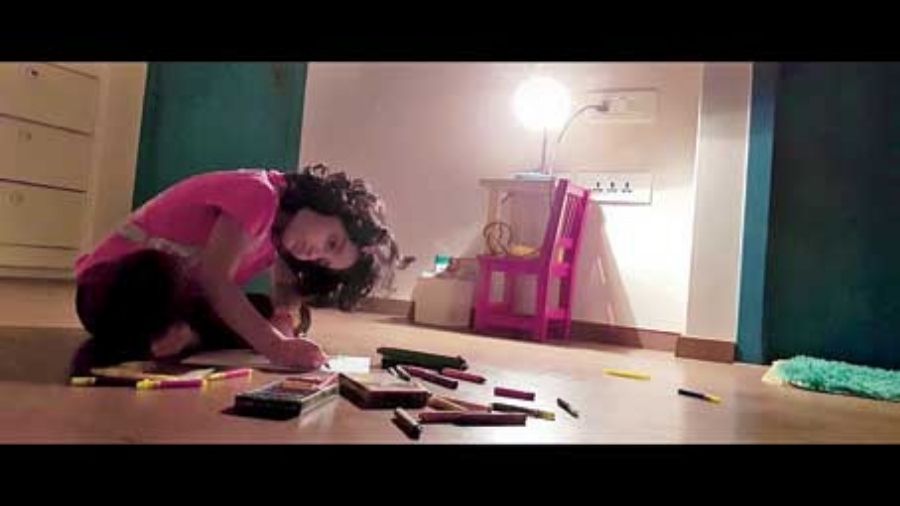 Extract from Aarsha Mukherji's Letter which was screened this weekend at the Lampa International Film Festival
Both father and daughter films have toured the festival circuit. Prior to the National Award, Mukherji's 90-second film was shortlisted for Cannes, won a Platinum Remi at the WorldFest-Houston Film Festival, won Best Public Service Announcement at the Kuala Lumpur Eco Film Festival as well as other prices in United States, South Korea and Russia.
Unicef ​​picked up Aarsha's one-minute film and released it in Maharashtra on Children's Day last year. It also won an award for films directed by children at the Psaroloco Film Festival in Greece in August.
"But this is the first time that our two films have been selected at the same festival," explains Mukherji, who was due to travel to Moscow for the festival. "I did not get a visa because it was not an essential trip. Aarsha couldn't have gone anyway because she is not vaccinated, "says the Calcutta-born and Mumbai-based commercials director, who has also directed feature films like Teenkahon and The Violin Player.
While Mukherji participated in an online panel discussion at the festival with directors from the UK, Australia, Lebanon and Russia, Aarsha was stopping by Durga puja with her grandparents in Calcutta. "It's crazy that our two films were shown at a festival. It was a school project for Mother's Day and Earth Day in 2019. We were supposed to present a product. My product was a farm. It was a farm. there was a choice between doing a video ad and a poster ad. Most of my classmates chose posters because it was easier, but I wanted to do something new, "says Aarsha, who used her iPhone to shoot her friend Arika, the daughter of playback singer Arnab Chakraborty, writing the letter. She was then 15. "I shot the movie one evening in my room. Baba then made some changes. at the conclusion to meet the requirements of Unicef ​​India, "said the 17-year-old girl whose song for another school project, about the beauty and glory of India, was composed and sung by it in the 22 official Indian languages. had gone viral in 201 9 and had earned a greeting tweet from AR Rahman.
Mukherji's film was a much more elaborate affair. The shooting took place over two days in Manglaram ki Dhani, a small hamlet in Rajasthan. "Two of the cast were actors. The rest were villagers who had never seen a shower, "he said.
Mukherji has remained true to communicating water conservation in his films. "It seemed unfair to let the water used for filming go to waste in a village reeling from the water crisis," he said. So a hose in the shower collected the water and kept it in a tank. The accumulated water was shared with the farmers for their irrigation needs. "The villagers were very happy.
The Lampa International Film Festival, he said, enjoys the active participation of the Russian government and the United Nations, and concerns a socially relevant communication dealing with the 17 sustainable development goals to be achieved by 2030 set by the UN.
On Monday night, when the awards were announced in Moscow, parents Bauddhayan and Monalisa were watching the proceedings live online from Mumbai and Calcutta respectively – and soon jubilant about the double victory – but Aarsha was sound asleep. "We'll give her the news when she wakes up tomorrow," Mukherji told The Telegraph on Monday evening.
[ad_2]