Jaipur International Film Festival: Amid Corona-Omicrom's Sorrow, JIF Delivered the Message "Show Mast Go On"
[ad_1]
'Nani' from India and 'The Healing Land' from Peru receive Green Rose Award, 80-year-old screenwriter Javed Siddiqui received Life Time Achievement Award, Best Actress: Matilda from Angels of Switzerland Film: Atlas, Best Actor : India K Yashwand Anand Gupta Film: 4 Some, award for best original screenplay: "Leader" of Poland
Location Maharana Pratap Auditorium, times are exactly 4.30 p.m. The whole atmosphere is seen in panic due to the panic of the Corona-Omicrom explosion and the intense cold falling in Gulabi Nagar. Today the fourteenth Jaipur International Festival begins here. There was a lot of imagination and preparation, the spirit was such that the Maharana Pratap Auditorium with a capacity of 750 seats would fill the house with the smiles of moviegoers at home and abroad, but this had to be limited due to natural calamity. The Chief Minister of State, Ashok Gehlot, was ready to inaugurate and bestow the Lifetime Achievement Award on Javed Siddiqui, but he was unable to come due to Corona's grip, but in a message sent to its organizers and movie lovers, he said the country – I welcome overseas movie lovers to Jaipur.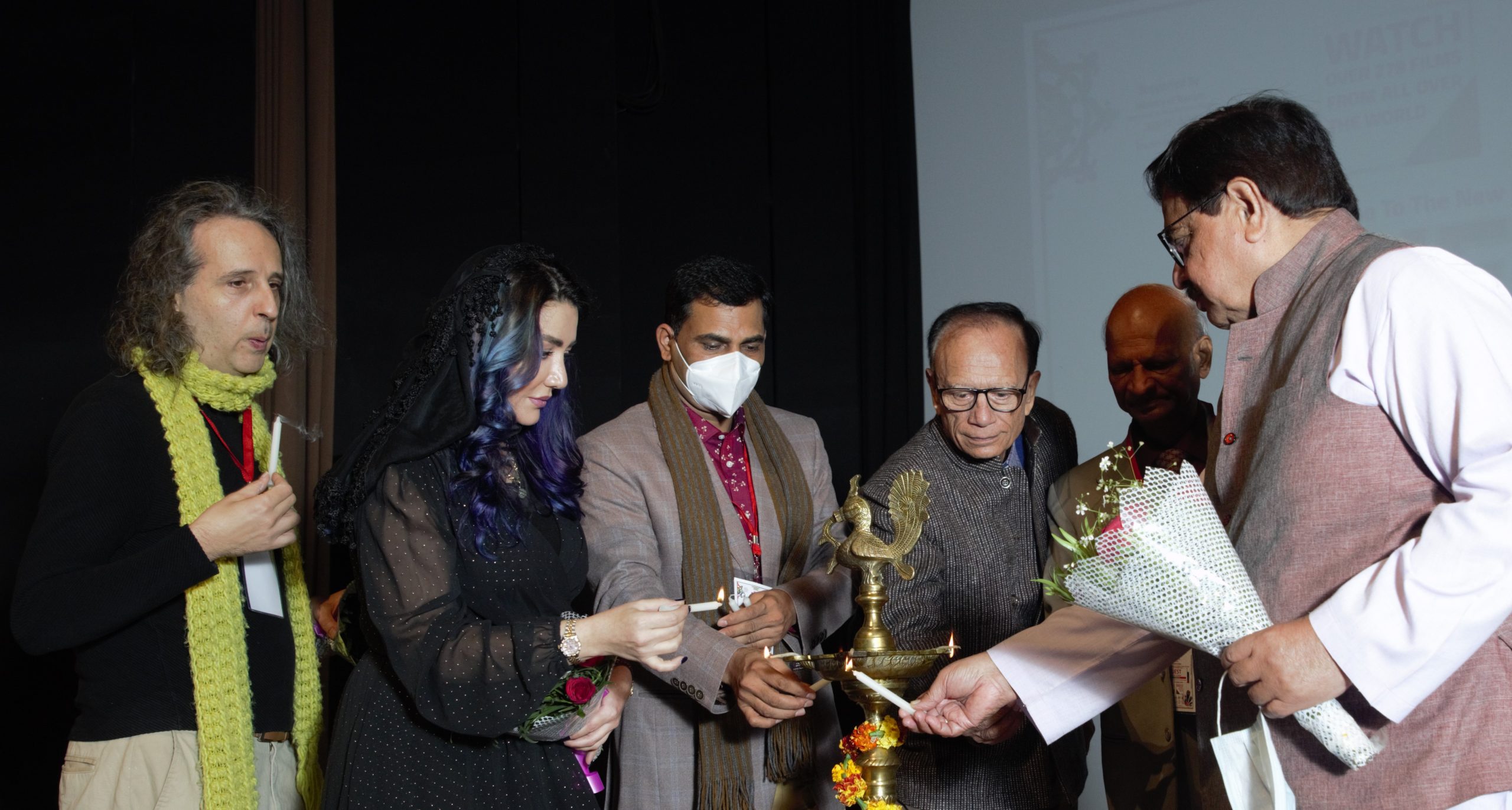 The film festival, which kicked off to a small audience to thunderous applause and a few moviegoers in attendance, flooded the venues with the spirit of the Must Go On show.
Javed Siddiqui received the Life Time Achievement Award
On this occasion, the famous Bollywood screenwriter and dialogue writer Javed Siddiqui received the Life Time Achievement Award from the Jaipur International Film Festival. JIFF founding director Hanu Rose and spokesperson Rajendra Boda recognized his contribution to the films by presenting him with a shawl, shriphal and plaque of honor. The filmmakers present in the room expressed their happiness by giving a standing ovation to Javed Siddiqui. On this occasion, Javed Siddiqui said: "All my life I have played with words, I have sold them, but sometimes such an opportunity presents itself, when words are not enough and today is the same opportunity. I have heard about tehzeeb, architecture and culture of Jaipur from my childhood until today, but now I feel like Jaipur is writing a new history of cinema via GIF. After that, the ceremony started with a colorful program presented by Padma Shri Gulabo Sapera and his fellow artists.
Javed siddiqui , an introduction
Born in Rampur in 1942, Javed Siddiqui, 80, gained considerable notoriety in this field writing screenplays and dialogues for more than sixty blockbuster, blockbuster and blockbuster films during his film career. He won the prestigious Filmfare Award for screenplay for the hit film Baazigar in 1994 and 1996 blockbuster dialogue writer Dil Wale Dulhaniya The Jayenge. Apart from that, Javed also received the Star Screen Play Award as the screenwriter for the 1996 hit film Raja Hindustani.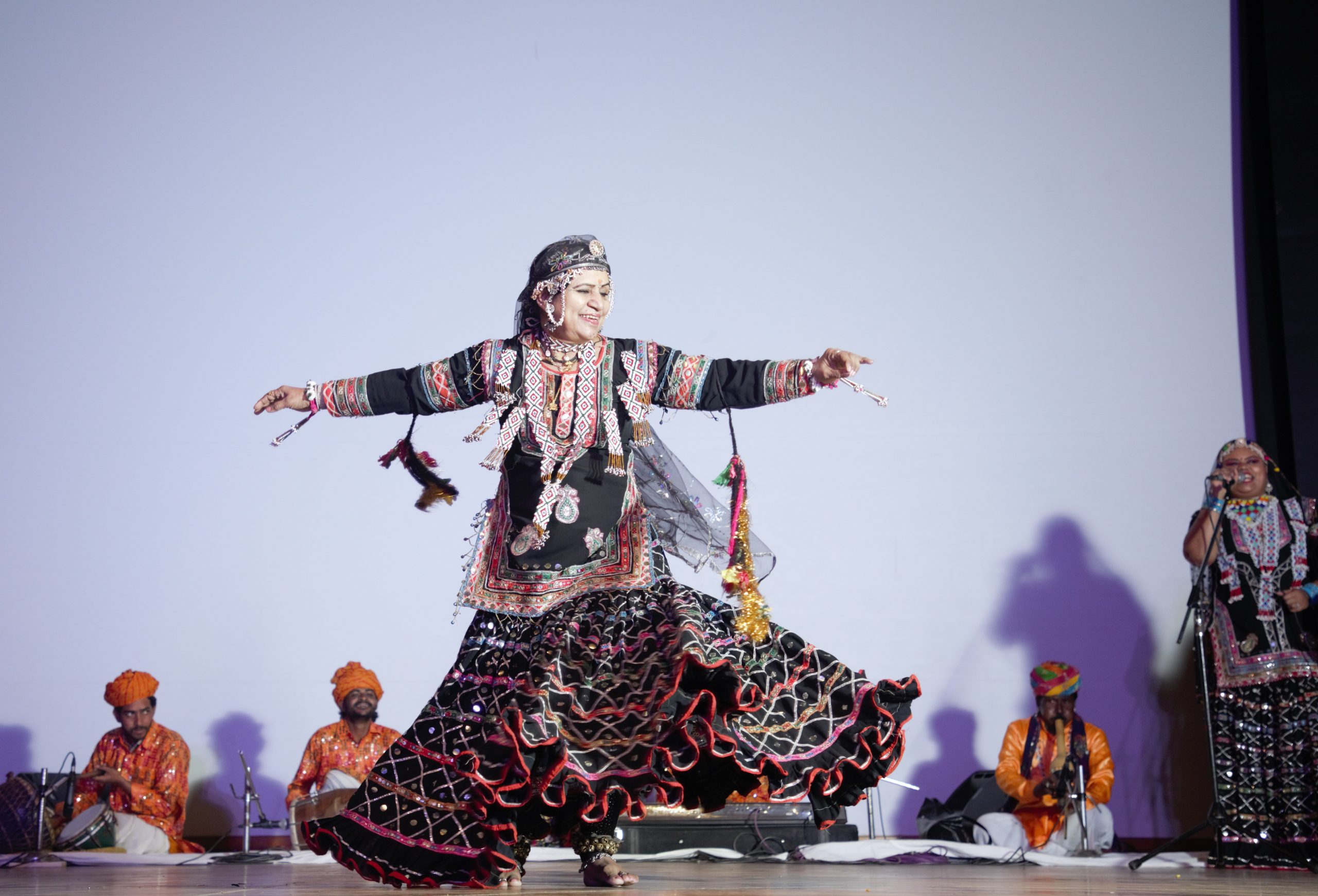 14 awarded in the categories 129 movies
A total of 129 films were awarded in 14 different categories during the ceremony. Producers, directors, actors, actresses and screenwriters from a total of 129 award-winning films attended the function and received awards from prominent city figures amid the fervor of the people. The winners received Padmashree S. Shakir Ali, Padmashree Tilak Gitai, Padmashree Gulabo, Bollywood singer Ravindra Upadhyay, Bollywood singer Veena Modani, Kathak Guru Manjari Kiran Mahajani and famous painter Sanjeev Sharma, including more than fifty producers , filmmakers and prominent social workers and city culture. Employees presented awards.
Prizes awarded to these films
Golden Camel Award: the Polish "Leader" Director: Katia Privizenseau, Green Rose Award: the Indian "Nani" Director: Samvid Anand, Yellow Rose Award: the Romanian Zorrilo Secret (world premiere of the film) Director: Robert Eugan Popa, Best actress : Matilda De Angels from Switzerland Film: Atlas, Best Actor: Yashvand Anand Gupta from India Film: 4 Some, Best Original Screenplay Award: "Leader" from Poland, Best Documentary Short: Unseen Meghalaya Director: Sapan Narula of India , Award for Best Icelandic Film 'Brother Troll' Director: Gudmund Helmsday, Award for Best Feature Documentary: Turkish Sadan Hanim Director: Gökssel Müllensöy, Award for Best Web Series: Australian 'Cansild' Director: Luki Eve Award for Best mobile short film: Garden Party in France Director: Didiers Mueller, Best song award: 'Copper Lines' directed by Mayuri Joshi from the United States, Best commercial: AJ des United States Interactive cooking film on Nadia Magisia, finalist for Miss USA 2016, directed by Kamdar.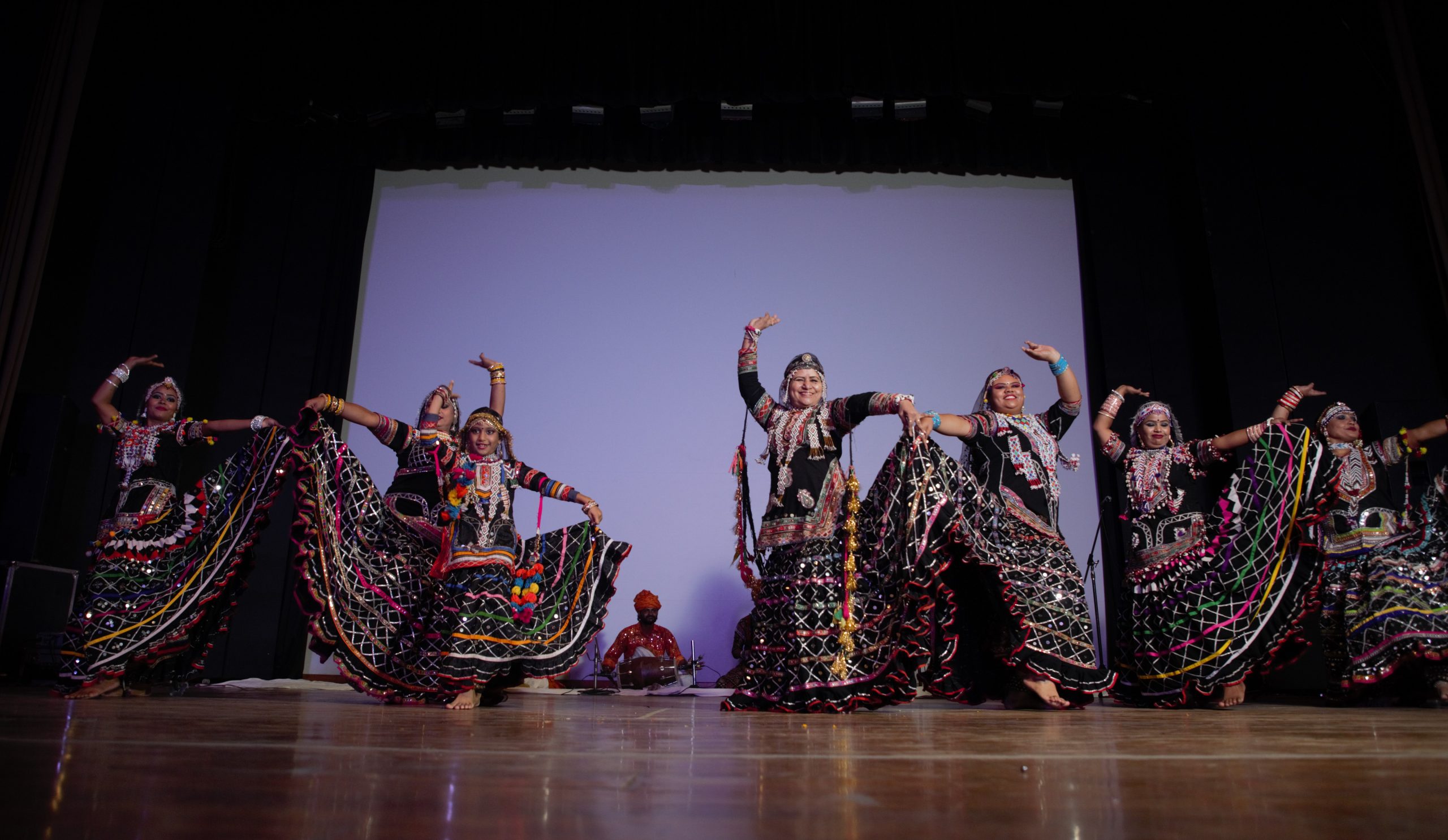 These Rajasthani films won the award
Best short fiction film: "Washing Machine" by Anand Singh Choudhary, "Lathi" by Gajendra Shankar Shotriya, "The Makeup Artist" by Raghav Ji Tiwari. Special Jury Mention: Short Fiction Award: 'The Last Call' by RJ Mohit, Best Song Award: 'Roshniyan' directed by Gaurav Bhatt, Special Jury Mention for the song: 'Holding Me Back' by Tanmay Singh and Best Fiction Feature Award: Aditya Patwardhan from 'A No Mad River', 'Veerangana' directed by Sanjay Nirvana and 'Aata' directed by Hemant Sirvi.
stainless steel 8 The winning films will be screened from January
The films will be screened from January 8 to 11 at Inox, located at GT Central, which will continue from 10 a.m. to 10 p.m. Out of the total of 108 films shown here, 90 films will be the ones to be awarded this time. On January 8, 31 films from 10 countries, 23 from 13 countries on January 9, 32 from 15 countries on January 10 and 22 films from 8 countries on January 11 will be screened here.
52 countries 279 The films will be shown in hybrid mode
JIF spokesperson Rajendra Bod said 279 films from 52 countries will be screened in hybrid mode at the festival. On January 8, 70 films from 26 countries, 68 from 24 countries on January 9, 66 from 21 countries on January 10 and 69 from 22 countries on January 11 will be screened online. Films scheduled online will be broadcast live for 24 hours or 12 nights of the following day which can be viewed on the JIF website.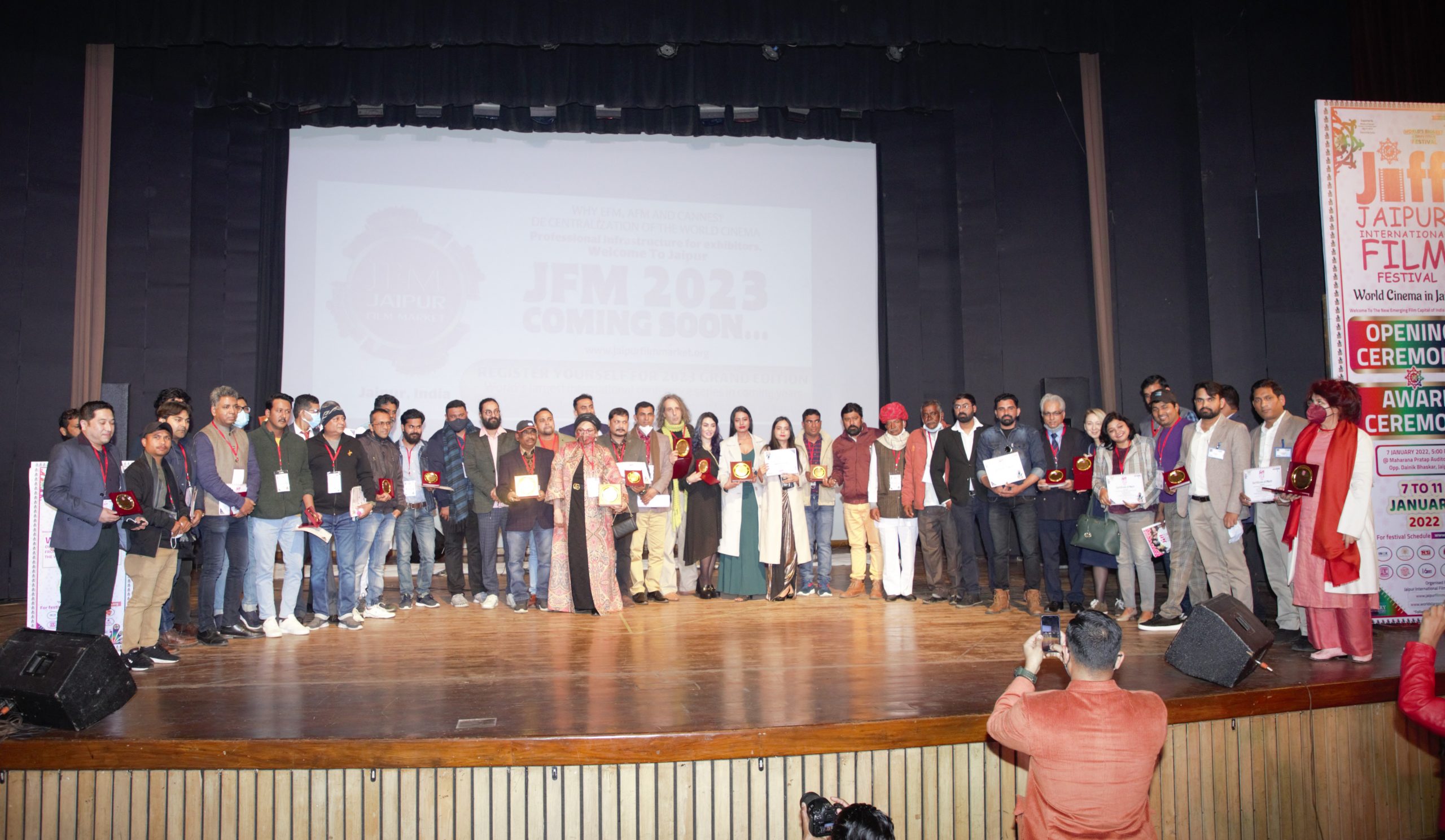 [ad_2]