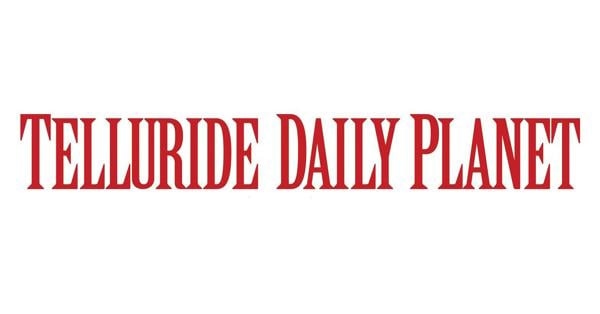 Telluride Film Festival guest directors | Culture & Leisure
The Telluride Film Festival (TFF), presented by National Film Preserve LTD, is proud to announce dissident Russian filmmakers Kantemir Balagov and Kira Kovalenko as guest directors of the 2022 Festival. of the Telluride film which will run from September 2-5, according to a recent press release.
The organizers of the festival select each year the great film lovers of the world to join them in the creation of the festival's programming. Guest directors are key collaborators in festival programming decisions, bringing new ideas and overlooked films to Telluride. In keeping with Telluride Film Festival tradition, Balagov and Kovalenko's film selections, along with the rest of the Telluride lineup, will be kept under wraps until opening day.
Kantemir Balagov was born in 1991 in the city of Nalchik of the Kabardino-Balkaria Republic. He briefly left the city to study economics in Stavropol, but soon realized his interests were the arts and returned to Nalchik to enroll in the film school of the State University of Kabardino-Balkaria under the direction of Alexander Sokurov. After graduation, he directed his first feature film, CLOSENESS, for which he received the FIPRESCI Un Certain Regard Prize at the 2017 Cannes Film Festival. His second feature, BEANPOLE, also won the FIPRESCI Un Certain Regard Prize and the Best director Un Certain Regard at Cannes in 2019 and was nominated for an Oscar. His next project, THE LAST OF US TV series, is set to premiere on HBO in 2023.
"I was in Telluride for the first time in 2017 with my first film CLOSENESS," says Balagov. "As a reclusive person, I always feel anxious about going to festivals, but the first day I was in Telluride, I felt it was different. The festival cares about people. "uniqueness in the statements of the various authors, it offers love and vulnerability, and it makes you feel at home. Tom and Julie put so much heart and soul into it and created an amazing community. No, community is not the right word. They have created a family, and Kira and I are so honored to be part of that family. We are thrilled to be the guest directors this year. We promise that we will choose the films with passion because we believe that movies are little miracles we desperately need right now.
Kira Kovalenko was born in 1989 in Nalchik, Russia and attended Kabardino-Balkaria State University film school under Alexander Sokurov. Her first feature, SOFICHKA, was released in 2016. Her second feature, UNSCLERING THE FISTS, premiered in 2021 to great acclaim, winning the Grand Prix Un Certain Regard at the Cannes Film Festival.
"2021 was my first time in America," comments Kovalenko. "I was told that I would go to the best place on earth. I waited impatiently and fantasized. On the way to the festival, I opened the book I had on me. There was a picture. Pictured were Larisa Shepitko, Werner Herzog and Ed Lachman. I went to where this photo was taken. This was my first Telluride experience. It is not just a place where cinema, destiny, history and the spirit of the place intertwine. To anyone who has been there once it gets special. There is a secret in there. I think that's the secret of love. The secret of Tom and Julie's love for cinema. Love for the place. And now I get a huge gift for being the guest director. I am lucky to be part of this mystery and to share films that help me live, give me hope and remind me not to forget miracles.
"One of the most special aspects of Telluride is the remarkable family of returning filmmakers that has formed over the years," comments TFF Managing Director Julie Huntsinger. "These hugely talented people continue to create films of such high quality and consideration, and we are thrilled to continue to discover and invite their new work over and over again. There are also threads of continuity shared between the filmmakers themselves. An unflinching humanism, a willingness to be honest and courageous and to tell stories that make us think and feel deeply. Our guest directors this year, Kantemir Balagov and Kira Kovalenko are not just two returning filmmakers with a distinct point of view, but they're also wonderful young moviegoers (they met in film school) who will bring their brave, singular voices to a section we look forward to sharing with our wider audience in September. .
Past guest directors include Barry Jenkins, Pico Iyer, Jonathan Lethem, Joshua Oppenheimer, Volker Schlöndorff, Rachel Kushner, Guy Maddin, Caetano Veloso, Michael Ondaatje, Alexander Payne, Salman Rushdie, Peter Bogdanovich, B. Ruby Rich, Phillip Lopate, Errol Morris, Bertrand Tavernier, John Boorman, John Simon, Buck Henry, Laurie Anderson, Stephen Sondheim, G. Cabrera Infante, Peter Sellars, Don DeLillo, JP Gorin, Edith Kramer, and Slavoj Žižek.
The Guest Director program is sponsored by Turner Classic Movies (TCM). Considered industry-wide as one of the leading authorities on classic cinema, the network presents great, uncut and commercial-free films that shine a light on the full spectrum of cinematic history.
For more information on the Telluride Film Festival, visit telluridefilmfestival.org.