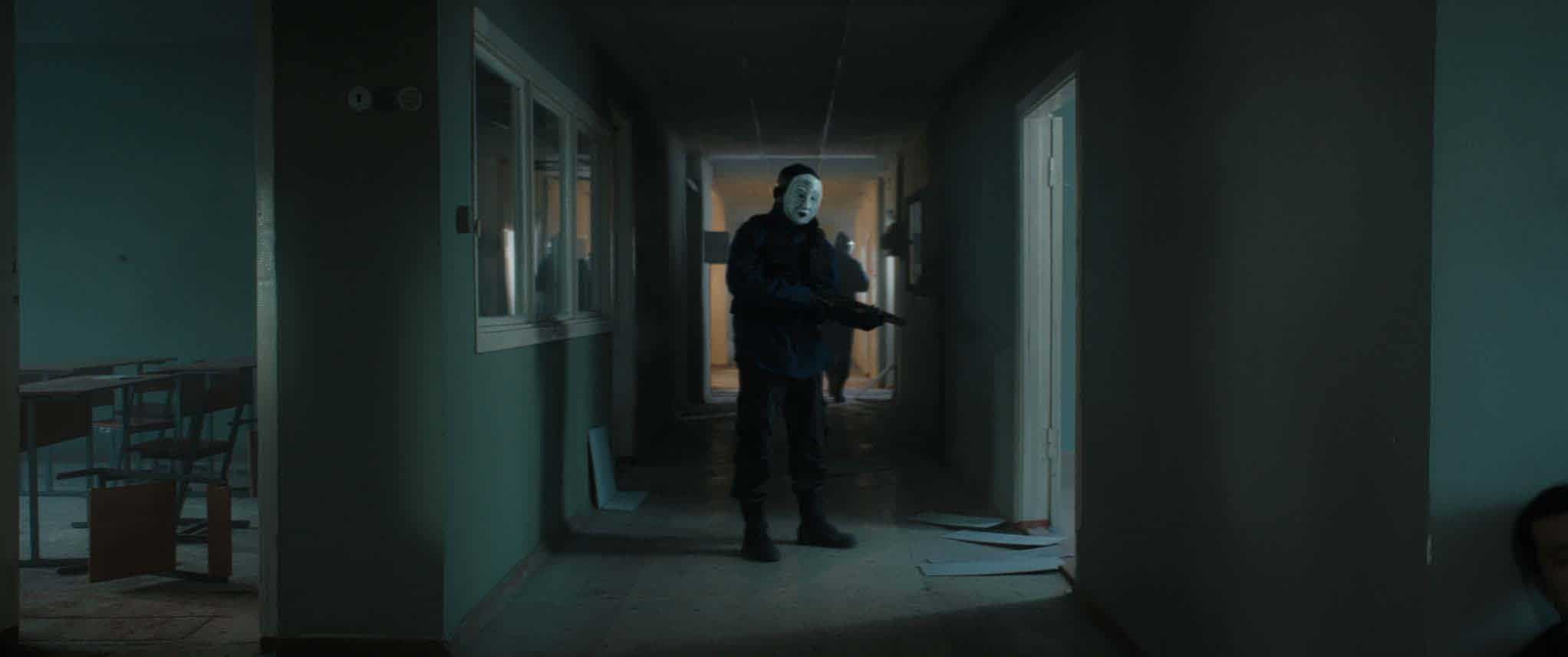 The 33rd Singapore International Film Festival (SGIFF) continues to drive a new agenda of change
The flagship cultural event is back in force from November 24 to December 4, 2022; Singapore films make up more than a quarter of this year's lineup
After two editions of the Singapore International Film Festival (SGIFF) hit by the pandemic, the country's longest-running film festival is back with an astonishing roster of 101 independent films from 55 countries. As the world continues to adjust to a true new normal, the 33rd edition of SGIFF focuses on uncovering new and inclusive perspectives with the goal of demonstrating human connectedness and functioning as a vehicle for progress.#
Celebrating New Perspectives
Opening this year's Festival is Assault, a dark and engrossing thriller that depicts the farce and flaws in a society ruled by the insecurities of men. Directed by Adilkhan YERZHANOV, a major figure in Kazakh cinema, Assault premiered at the Rotterdam International Film Festival and won the Grand Jury Prize for Best Story at the Asian Pacific Film Festival in Los Angeles. Yerzhanov first came to prominence after his feature The Owners (2014), which premiered at Cannes and was nominated for Best Asian Feature at SGIFF; he went on to direct acclaimed films like The Plague at the Karatas Village (2016), The
Gentle Indifference of the World (2018) and A Dark, Dark Man (2019), some of which screened at SGIFF. Assault is also the Festival's very first opening film in Central Asia.
"I've been a strong fan and friend of the Festival for almost a decade and I'm honored that 'Assault' has the privilege of not only being this year's opening film, but of being the very first from Central Asia to headline SGIFF. Casting an irreverent look at social and political crises, we hope Assault will resonate strongly with festival audiences, allowing them to reflect on the impact of such events on the society and about the individual. I hope the film can spark more conversations among festival-goers and I look forward to engaging with them more during the festival," shares Yerzhanov. SGIFF will also be hosting an exclusive In Conversation session in the As part of our Forum program with Yerzhanov himself and his longtime producer, Olga Khlasheva, Goliath, Yerzhanov's other acclaimed film of the year will also premiere at the festival this year.
This year's Asian Feature Competition showcases 9 new films from directors making their first through third feature films, three of which have been developed and nurtured in previous editions of the Southeast Asian Film Lab (SEA FL) of the festival. Showing their first feature films for the first time in Singapore, former Thai director Sorayos PRAPPAN will present Arnold is a Model Student, a light-hearted satire highlighting Thailand's recent Bad Student movement; while Filipino writer-director Martika Ramirez ESCOBAR, presents the psychological comedy-drama film Leonor Will Never Die. SEA FL 2017 alumnus Makbul MUBARAK is also making his meteoric debut with the Indonesian political drama Autobiography, a co-production with collaborators from Indonesia, France, Germany, Poland, Singapore, the Philippines and Qatar.
For the 33rd SGIFF, half of the festival's diverse programming takes place in six curated program sections that aim to spark curiosity and interest in audiences –
Altitude
Altitude features important new works from some of today's most established filmmakers.
The novelist's film is the 27th feature film by South Korean filmmaker HONG Sang-soo whose work explores everyday life and human interaction in subtly profound ways. The novelist's film premiered at the Berlinale where it won the Silver Bear Grand Jury Prize. In this work of surprising intimacy, the affinity of a novelist with a younger actress leads to a cinematic collaboration.
no bear is by acclaimed Iranian director Jafar PANAHI whose films are known for their humanistic perspective on life in Iran. Although he has been banned from leaving the country and making films since 2010, he has continued to find ways to create new award-winning work. He was sentenced to serve a six-year prison term
in July 2022.
Alcarras is the second feature film by Spanish filmmaker Carla SIMÓN. The film won the Golden Bear at the 72nd Berlinale and became the first Catalan-language film to receive this award.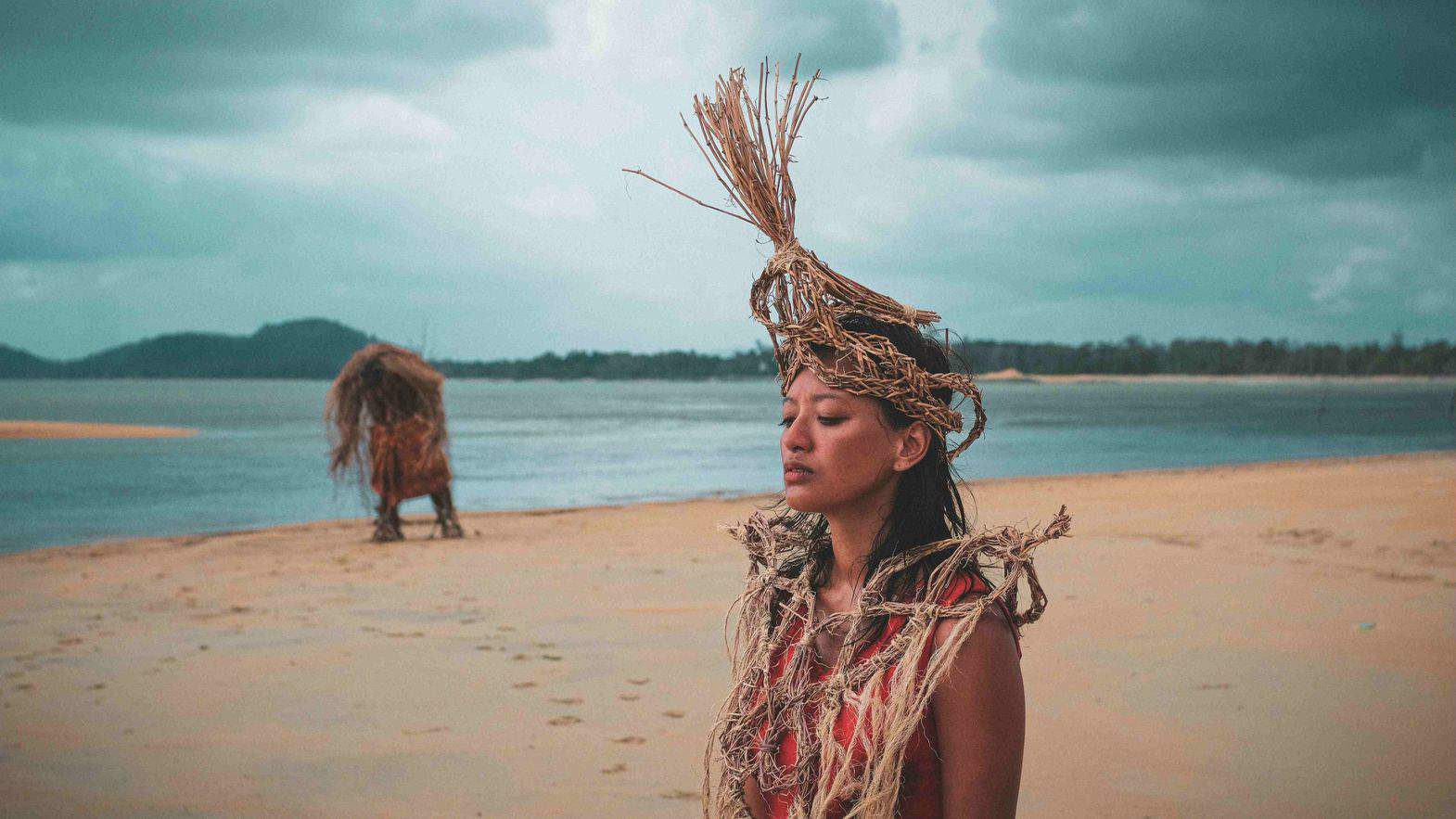 Horizon
Horizon offers strong festival discoveries and films with eclectic perspectives from around the world.
divine factory is an observational documentary tackling the themes of religion, labor and capital, by Filipino filmmaker Joseph MANGAT. This is his first feature film, which received the grant from the Tan Ean Kiam Foundation – SGIFF Southeast Asian Documentary (SEA-DOC).
A long journey home by young Chinese director ZHANG Wenqian makes its Asian premiere at SGIFF. This is his first feature film, which won the Jury Prize in the Burning Lights Competition at Visions du Réel.
stone turtle from Malaysian director, screenwriter and producer WOO Ming Jin is spellbinding island folk horror. Stone Turtle won the FIPRESCI award at the Locarno Film Festival in 2022.
Foreground
The foreground highlights genre favorites and movie attractions of the year.
World War III by director Houman SEYEDI will premiere in Southeast Asia after winning the Orizzonti Award for Best Actor and the Orizzonti Award for Best Film at the 79th Venice International Film Festival. The movie was also
selected as the Iranian entry for Best International Feature Film at the 95th Academy Awards.
First in Southeast Asia, the abandoned was directed and co-written by TSENG Ying-Ting and stars Golden Horse Award winner Ethan Ruan and Golden Horse Award nominee Janine Chang in this dynamic crime thriller.
Nocebo from Irish filmmaker Lorcan FINNEGAN is an Irish-Filipino psychological thriller starring Eva Green, Mark Strong and Filipino actress Chai Fonacier. Nocebo will premiere in Singapore.
The fifth thoracic vertebra is the feature debut of South Korean director PARK Syeyoung. A quirky, melancholic body horror that mixes genre kicks with playful formalism as it follows the life of a fungus that lives in a mattress. The film won 3 awards at the 26th Bucheon International Fantastic Film Festival, including the Korean Fantastic Audience Award, and will premiere in Southeast Asia at SGIFF.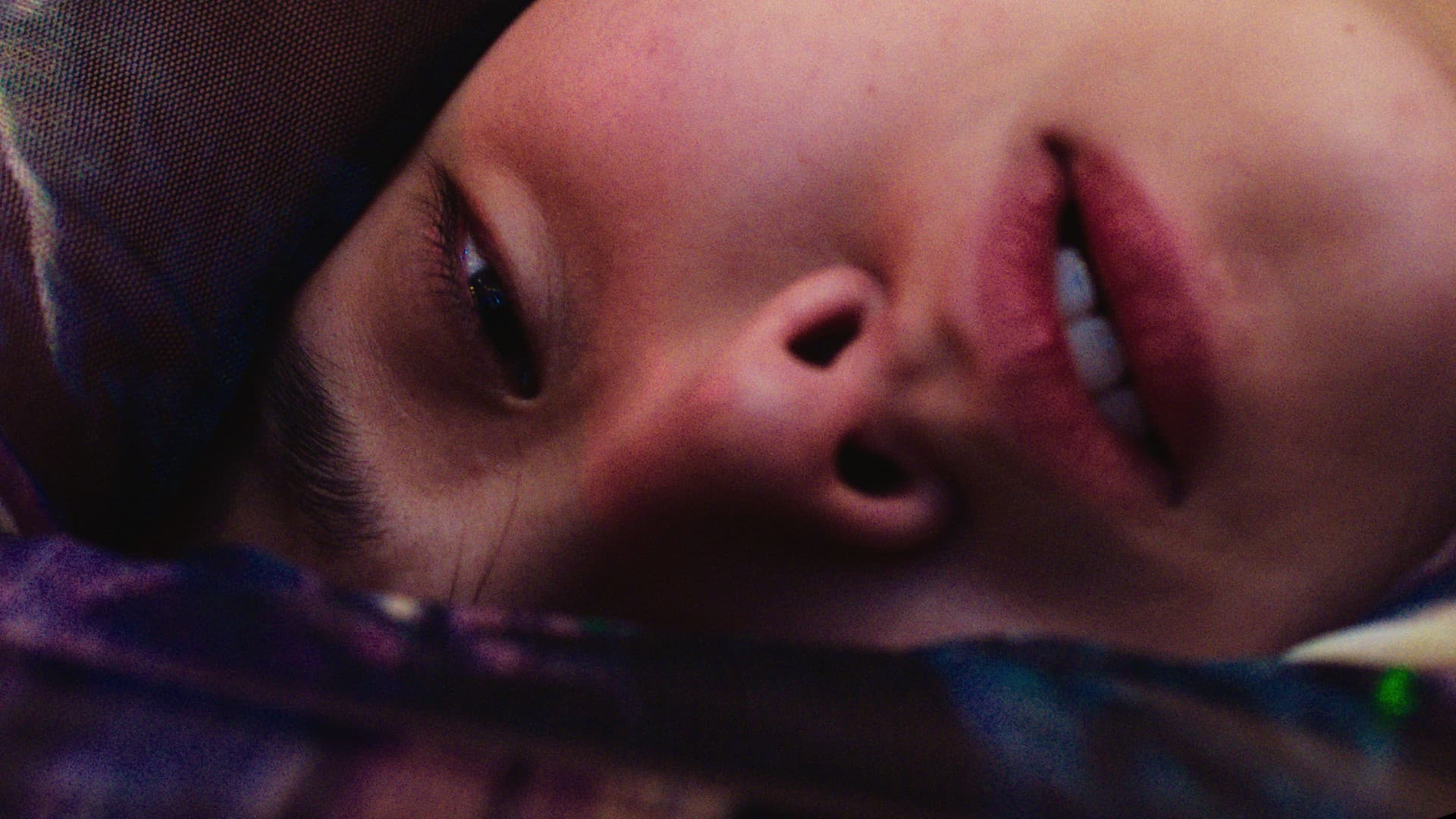 undercurrent
Undercurrent charts exciting directions and bold expressions in today's cinema, asserting imaginative treatments of the moving image.
All the things you leave behind by Thai filmmaker Chanasorn CHAIKITIPORN and The Unburied Sounds of a Troubled Horizon by Vietnamese filmmaker Tuan Andrew NGUYEN will both make their Asian premieres at SGIFF. Both are politically charged films that take a localized look at the lasting impact of war.
Not identified is a hilarious, moving, and whimsical piece of speculative fiction that tackles the idea of ​​belonging by Korean-Canadian filmmaker Jude CHUN and Eventide is a one-shot landscape short film by Los Angeles-based visual artist Sharon LOCKHART that experiments with the sound richness and visual resources of the night to evoke both wonder and mourning.
De Humani Corporis Fabrica is an immersive and visceral journey through the structures and pathologies of the human and medical body in the 21st century. Collaboration between anthropologists and visual artists Véréna PARAVEL and Lucien CASTAING-TAYLOR, De Humani Corporis Fabrica was created in Cannes in the Directors' Fortnight section.
Point of view
Standpoint presents new international works that present strong attitudes of personal, social and political consequences.
A house made of shards from Danish documentary filmmaker Simon LERENG WILMONT is a sobering window into the small lives and high hopes of three children seeking refuge in a temporary shelter in eastern Ukraine. This is the Asian premiere of the film.
I didn't see you there is the first feature film by American filmmaker Reid DAVENPORT, who makes films about disability from an overtly political perspective. The film premiered at the 2022 Sundance Film Festival and won Best Direction in the US Documentary Competition.
We don't dance for nothing is the feature debut of Chinese-Greek director and producer Stefanos TAI. He was inspired by the memories of Filipino domestic workers in Hong Kong, who number around 400,000.
Myanmar Newspapers by The Myanmar Film Collective premiered in the Panorama section of the Berlinale where it won the Documentary Award. The Collective is made up of young Burmese filmmakers and European film professionals who continue to make films as a creative resistance in the aftermath of the military coup.
Domain
Domain focuses on a sphere of activity and knowledge in cinema. This year, guest programmer Róisín Tapponi presents a selection of film and video works from South West Asia and North Africa (SWANA), her area of ​​specialization.
This special program addresses the themes of rurality, labor and land in South West Asia and North Africa (SWANA), celebrating those who continue to care for, nurture and sustain their community, without letting go. . Guest programmed by Róisín TAPPONI, Founder and CEO of Shasha Movies, the premier independent streaming service for Southwest Asia and North Africa cinema, the selection of films invites audiences to consider the land and places which we call home on a conceptual level. Tapponi is also the founder of Habibi
Collective, ART WORK Magazine and Independent Iraqi Film Festival (IIFF).
Foragers by Jumana MANNA (with Hybrid Q&A) is an important commentary on the extent of Israel's occupation of Palestine – where the violence is not only physical, but also cultural.
Confirmed Lebanese filmmaker, Ali CHERRI presents his first feature film The dam (with Hybrid Q&A), a political fable that explores the power of the imagination. The film was presented at the Quinzaine des Réalisateurs in Cannes.
The loved one Panorama of Singapore The section will cover 26 films including two feature films which will make their world premiere at SGIFF. These are Absent Smile (几时回来) by famous visual artists John CLANG and Lavender CHANG, Before Life After Death by filmmaker Anshul TIWARI. Geylang directed by Boi KWONG will also make its Southeast Asian premiere at the festival. A unique double program in Virtual Reality will also be part of the short film programme, with The Seven Step Verse by documentary filmmaker Ella RAIDEL and In times like these… by multidisciplinary creatives Jevon CHANDRA, CHEN Yanyun, Corentin DERBRE and Alex SCOLLAY.