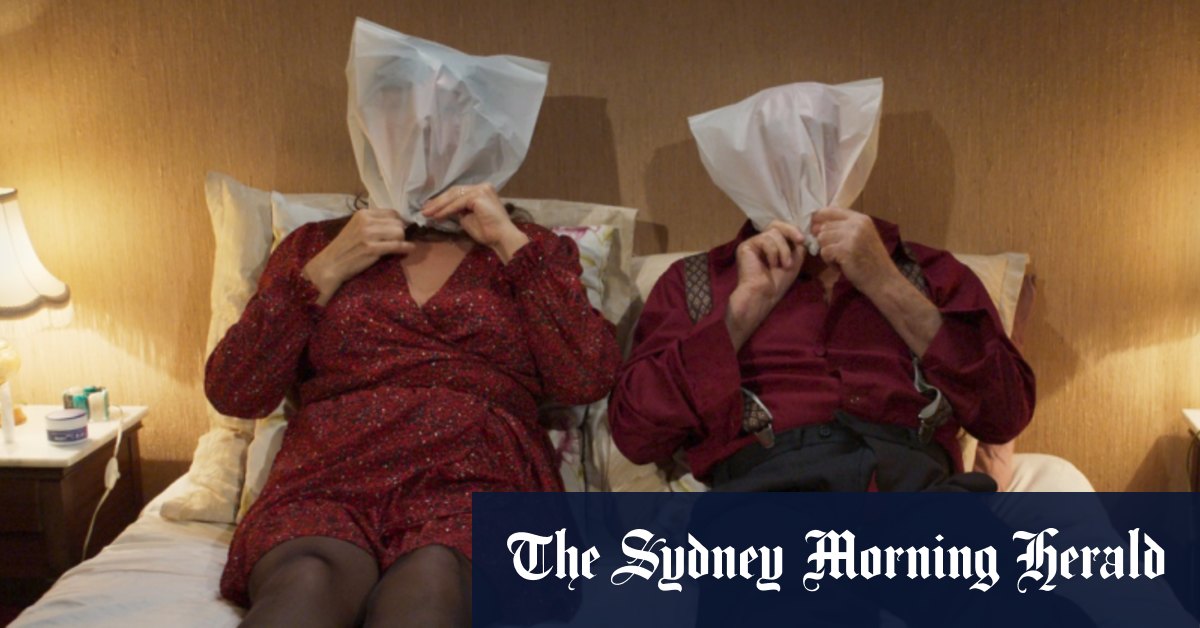 The new film festival is a journey through Europe
Now here is a feast: the Europa! Europa (name that director!) Film Festival is a private collection of films from the conglomeration of very different countries that make up Europe. In his welcome message to the festival website, artistic director Thomas Caldwell states that "Europe is not only the birthplace of cinema, but throughout the history of the moving image it has helped define and innovate world cinema by providing a much-loved alternative to the dominant forms of visual storytelling established by Hollywood. You might have a lot of arguments with that phrase, so why not do it after seeing one (or more) of the festival's great offerings?
Many screened films have screened at international film festivals over the past year; most are unlikely to have commercial seasons in Australia, so this is a rare opportunity to see them as they were made to be seen, in cinemas. Along with 41 new films, there are two enduring favorites in remastered versions: Mike Leigh's maddening mix of sex and class conflict, Naked (1993), and the disturbing Gomorrah (2008) by Matteo Garrone, which follows a group of thrill-seeking boys slipping into the local mafia. Among the more recent films, here are some highlights:
Bloody Oranges: Classic French farce meets fierce body horror in Jean-Christophe Meurisse's dark comedy, which mixes rock 'n' roll dancing, rape and – beware – a very macabre scene involving garden shears and a microwave. Theater maven Meurisse deftly manages the tonal shift of brilliant social satire in a series of witty settings – the jury of a jive competition arguing over how they should treat a contestant with a disability; a gynecologist reflecting glumly (and hilariously) on labial aging; a sleazy government minister posing for cozy family photos for a glossy magazine – into much darker comedic territory. The minister's car breaks down. He knocks on the wrong door. He drinks the "liquor" offered to him. Whoops.
Zero F–s given: Adele Exarchopoulos, fascinating star of the Cannes winner Blue is the warmest color, owns this immersive story of working life on a low-cost airline. Since the sudden death of her mother, Cassandre has thrown herself into the minutiae of a job that requires always being pleasant and meticulously efficient, while suffering constant criticism from a middle manager that we would like see it explode in the air. Its nominal home port is an off-season seaside resort; in her free time, she gets drunk and stalks Tinder. Directors Emmanuel Marre and Julie Lecoustre clearly studied the flight manual; everything here has the shrill sound of documentary truth.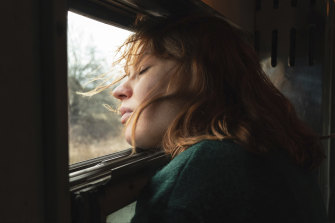 Compartment no. 6: Finnish director Juho Kuosmanen's film, festival favorite and star of the Oscars selection, takes a well-known historical theme – strangers meeting on a train – and infuses it with the welcome warmth of a glass of vodka after a hiking in the arctic. In less skilled hands, this encounter between a liberal archeology student, who travels to the backblocks of Russia to see rare petrography, and a shaved-headed thug who goes to work in the coal mines of the same district, would only be another stereotypical skirmish. in culture wars, all too predictably pacified by inappropriate romance. And it's those things – a clash of cultures and a bonding of opposites – but so subtle, nuanced, delicately delivered by actors Seidi Haarla and Yuriy Borisov, thoughtful and funny, that everything feels as fresh as the proverbial snow surrounding them.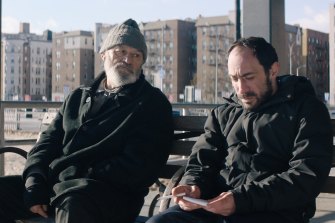 Brighton 4: Former Olympic wrestling champion Levan Tediashvili may be 73, but he's still got the hang of it when it comes to a fight in the sand with a mobster on a Brooklyn beach. Tediashvili plays Kakhi, a small Georgian tower of physical but above all moral strength. Kakhi's wife is sick; his brother has gambled on homelessness in Tbilisi and his son, who is supposedly studying medicine in New York, is also in debt to Georgian criminals who siphon money from lonely men in card games. What can a good family man do but fly to the rescue, carrying wheels of illicit cheese in his suitcase? Surprisingly sweet in tone, Georgian director Levan Koguashvili's sympathetic story of the struggle of immigrants won first prize at the recent Red Sea Film Festival.