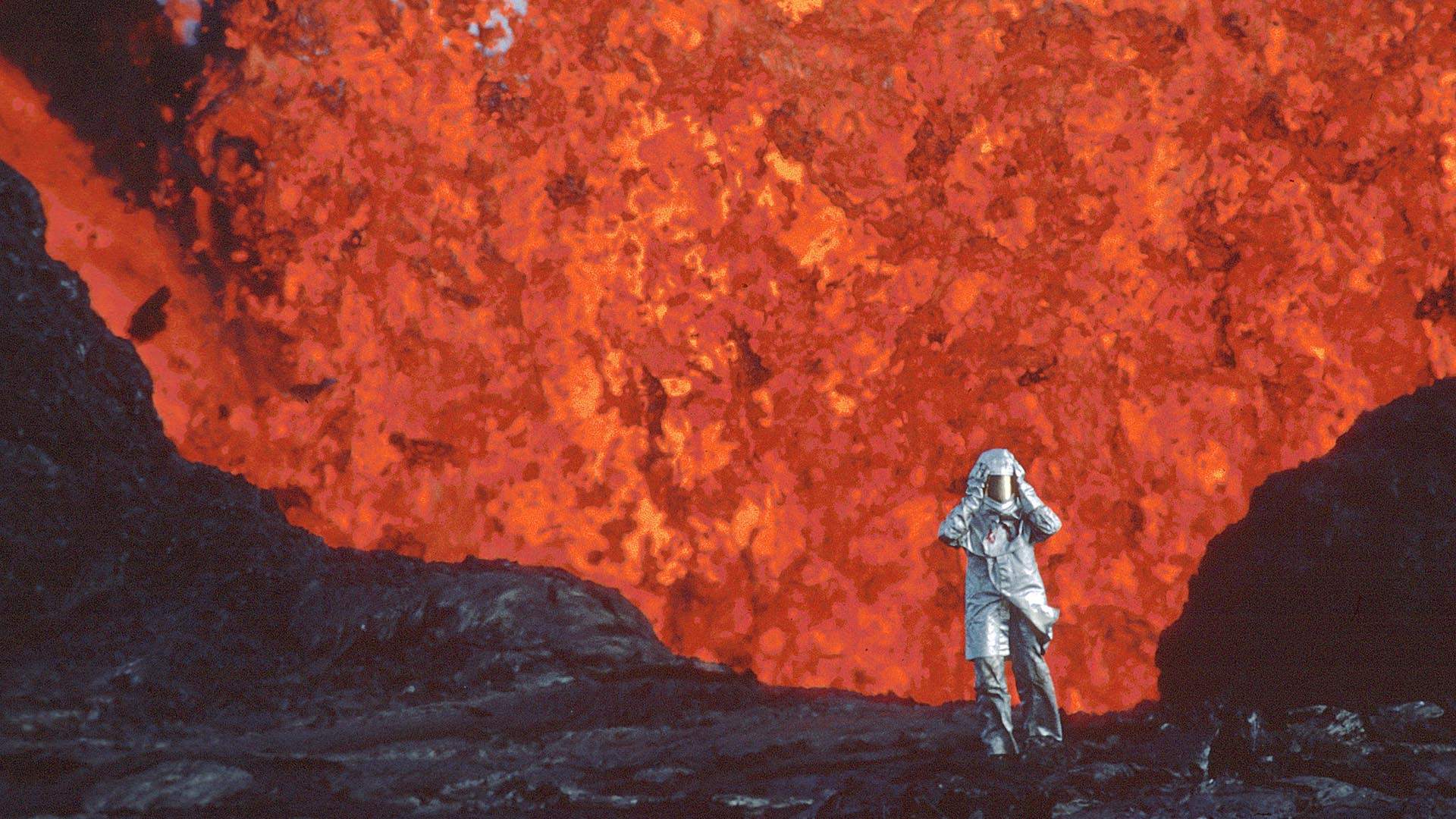 The New Zealand International Film Festival has just announced its impressive full 2022 lineup
Aotearoa film lovers, the film version of Christmas is fast approaching – the Whānau Mārama: New Zealand International Film Festival, that is. On Thursday July 28, the country's leading film showcase will kick off its 2022 tour in Auckland, before touring 12 other cities and towns in August and September. And if you're wondering what will grace the big screens at the festival, all has now been revealed.
Over the past two months, NZIFF has locked in its return dates and first seven titles, announced its first local films and revealed some of its lineup straight from Cannes. He defined his choice of opening night in certain cities – Muru, a response to the Tūhoe raids – too. But now the festival has improved and there is a lot to see. Get ready to make yourself comfortable in a dark room.
Recently announced highlights include a documentary fire of loveabout two French volcanologists, who will open the NZIFF everywhere except Auckland, Wellington, Christchurch and Dunedin — where Muru does the honors – plus David Cronenberg Future Crimesthe iconic filmmaker's first feature film since 2014 Maps to the stars. Among the big-name selections is also the Golden Bear winner from the Berlin Film Festival Alcarras, a family drama from Spain; Paul Mescal (normal people)-with After Sun; and Marcel the shod shellthe stop-motion comedy based on the shorts and books of the same name.
Elsewhere, highlights include Rubber and deer skin by director Quentin Dupieux Incredible but true and Causes of smoking To cough, because two strange and wonderful films by the French filmmaker are better than one; his compatriot Claire Denis finds Juliette Binoche (high life, Let the sun in) on Both sides of the blade; Place Aubrey (Bestsellers)-directed heist movie Criminal Emily; and Gourmet Feedthe new comedy of inimitable Berber sound studio, The Duke of Burgundy and Fabric filmmaker Peter Strickland.
The latest from Oscar-winning Jessica Chastain The Forgivenalso rubs shoulders Doublethe Aaron Paul (Westworld) and Karen Gillan (Avengers: Endgame)-featuring deadpan new comedy from The art of self defense Riley Stearns — while Mona Lisa and the Blood Moon of A girl walks home alone at nightby Ana Lily Amirpour and Where is Anne Frank? by Waltz with Bashir director Ari Folman also stars.
Obviously, the list is long. Also on the program: supernatural witch film You won't be alonewhich stars Noomi Rapace (Lamb); Spanish horror porcine, a Sundance hit; the Rebecca room (The night house)-with Resurrection; Danish thriller about holidays from hell Speak no evil; and documentary To cleanabout Melbourne 'trauma cleanser' Sandra Pankhurst.
Local films joining the lineup include doco Gloriavalewhich explores the Christian community of Gloriavale; Close your eyes, marking the feature film debut of writer/director Tom Levesque; and Ka Poabout methamphetamine addiction in Polynesian
communities.
Don't say you don't have anything to watch for the next few months, of course.
The Whānau Mārama: New Zealand International Film Festival will open in Auckland on Thursday July 28, then tour 12 other cities and towns in August and September. For more information and to purchase tickets, visit the festival website.