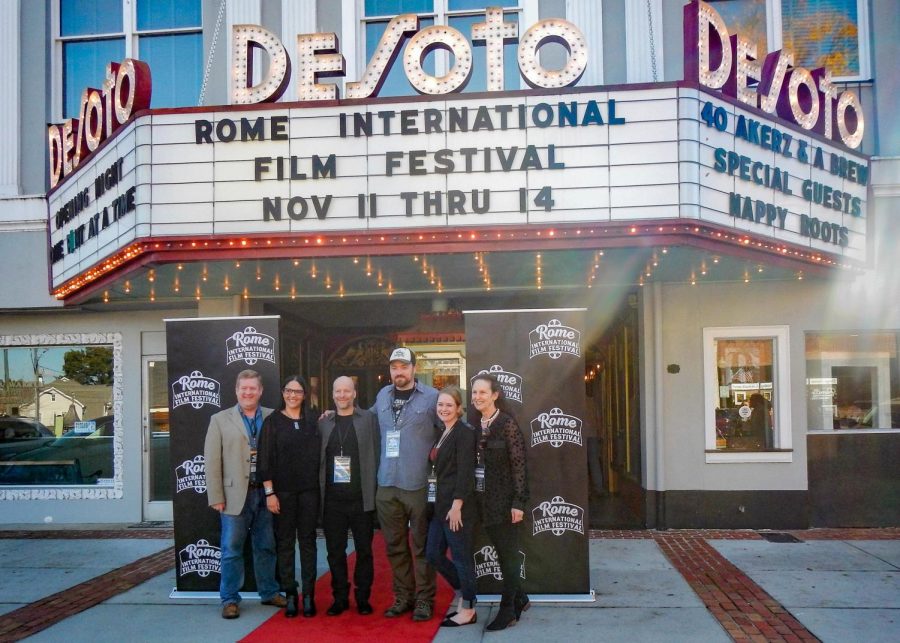 The Rome International Film Festival returns with big names on the big screens. – Six mile post
[ad_1]
The 18th Rome International Film Festival took place from November 11-14. Figures from the film industry such as producers, screenwriters, actors and directors were on hand throughout the event to see their films screened at one of Georgia's biggest film festivals.
The proceedings of the film festival are managed by the president of the Film and Theater division of GHC, Seth Ingram. He has been the executive producer of RIFF since 2015 and has made it a high profile event.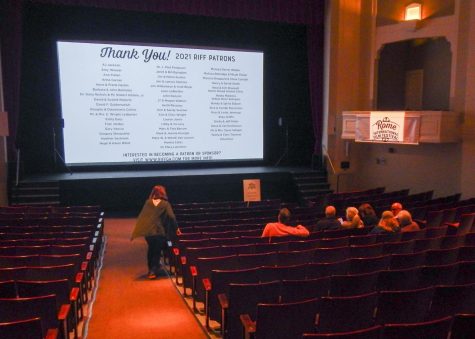 The film screening locations for the festival were the DeSoto Theater and the City of Rome Auditorium. Both are located on Broad Street, Rome's city center teeming with restaurants and shops.
This year the event was visited by the Consulate General of Israel. Filmmaker Dovi Keich met with the Consulate to present his short film, "Gruf & Me", which is a mixed media, featuring live action and animation.
The film festival gives filmmakers like Keich a chance to present their films to a wider audience and gain exposure in the film industry. The festival is full of networking opportunities with directors and producers looking for potential talent and writers exchanging story ideas with each other.
Dan Mirvish brought his independent film "18 ½", a "Watergate thriller / comedy", to RIFF by invitation to screen it. Mirvish is also a co-founder of the Slamdance Film Festival.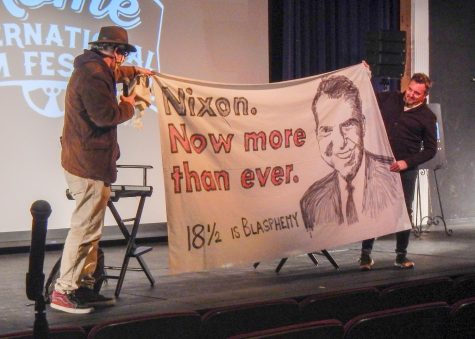 "As a filmmaker, I love going to festivals and seeing the film with an audience, which is so rare with COVID. . . "said Mirvish," I will also do a long question and answer period until they pull me off the stage and I really like that. "
Mirvish's film has had three other public screenings at film festivals. A wider release of the film is scheduled for June 2022. It received the RIFF 2021 Special Jury Prize for Creative Vision.
RIFF has the advantage of reaching an audience that would not normally engage in certain genres. The festival featured genres such as documentaries, animation, storytelling and horror. It also touches different demographic groups, with some of the festival's short film categories being LGBT, female stars and foreign films.
"The Manson Brothers Midnight Zombie Massacre," a film sponsored by Fangoria and co-written and played by Chris Margetis, was able to do just that by reaching audiences that wouldn't normally have flocked to horror movies.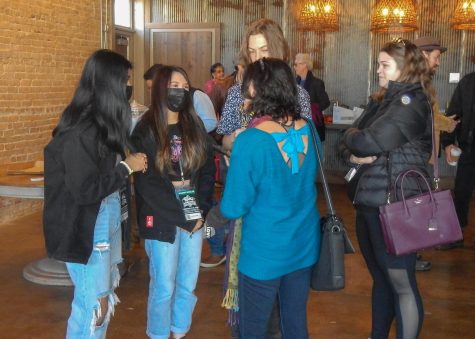 "To get people to see a movie that they wouldn't normally see, I think that's one of the coolest things about festivals," said Margetis.
Margetis said that the audience's exposure to multiple genres at the film festival can "broaden the horizons" for people who typically wouldn't choose certain genres.
Margetis added: "One of the exciting things about going to a film festival is that you are not categorized into a particular genre and you see some very creative things that will probably never make their way through the system. Hollywood. "
Students can take advantage of the networking and question-and-answer panels offered by RIFF.
"Being able to meet people and talk to people, and see how they did what they did, and what their inspiration was, and how they did it and just be able to pose a bunch of questions that you don't often get a chance to ask, I think that's good, "said Katie Weatherford, a film major at GHC who attends the Rome campus.
RIFF will be back next fall with more opportunities for filmmakers and students.
[ad_2]