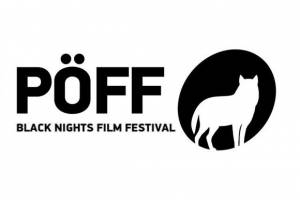 The Tallinn Black Nights Film Festival (PÖFF) announces its programming for the 2021 First Feature Films competition
[ad_1]
First drafts – In competition

The score
Songs, Crimes and Falling in Love with Waitresses: Malachi Smyth's First "Heist Musical" The score finds two crooks who are walking entirely different paths, while one plans with ambition and the other yearns for a different life. Among a pack of young recognized actors, Johnny Flynn is also the master of words behind the tunes of the film. Director Smyth has his own little Estonian connection, having written the British / Estonian sci-fi Gateway 6, which will be directed by Tanel Toom.
The Cloud and the Man (Manikbabur Megh)
Abhinandan Banerjee's debut also arrives at PÖFF as a world premiere. In artistic and contemplative black-and-white, the film doesn't worry too much about the rigidities of the plot and embarks on a surreal and philosophical reflection on a recently bereaved middle-aged man and his accidentally complex (and increasingly complex) relationship. more significant) with a cloud.
Alice, through the eyes
Composer / director Adam Donen brings his pleasantly bizarre, Brexit-referencing tale to Black Nights for its world premiere. Vanessa Redgrave's calming voice as narrator, alongside Slavoj Žižek, guides us through this new reality, among many other surprises, visual and aural.
Who sleeps in silver gray (白天 总是 太过 漫长)
It's early 90s China: a girl meets a boy, he's married, and she gets fired from her job as a music teacher at school. From there, she and we are swept away to meditate on our solitude on a dreamlike island / mountain, shrouded in mist, rich in mystery and complemented by a population that lives in near total silence.
Feature film about life (Ilgo metro filmas apie gyvenimą)
The Lithuanian drama sees bizarre and absurd situations abound as the central character and namesake director Dovilė are forced to organize a DIY funeral for his recently deceased father. PÖFF is delighted to host the world premiere of Dovilė Šarutytė Feature film about life, after being part of Industry @ Tallinn &; Baltic Event 2020 Work Program.
Troubled spirits (Nemierīgie prāti)
Drama Troubled minds is a psychedelic ego trip in the best possible way, as two modern artists venture above the Arctic Circle and into the darkness of their own minds, in search of the frontiers and limits of normalcy. Latvian brothers Ābele (Raitis and Lauris) present their first feature-length fiction film as a world premiere in Tallinn. The last brother Abele, Mārcis, takes care of the cinematography.
The Red Tree (El Arbol Rojo)
Joan Gómez Rojo's family road trip sees retired musician Eliécer becoming the unprepared caregiver of a half-sister, Esperanza, whom he has never met. It skillfully combines eye candy landscapes and interpersonal dynamics, with a central and representative essence of Colombia that runs through everything.
Other cannibals (Altri Cannibali)
Francesco Sossai's horror film Other cannibals is, in crisp monochrome, both provocative and exceptionally normal. Fausto and Ivan reunite in the post-industrial unrest of northern Italy, the story revolving around a particularly anti-taboo (and title-related) act, to reassess their lives, the people close to them and the ghosts of their past.
Life is fine on me (Life is fine on me)
Morocco's Al Hadi Ulad-Mohand takes us back to the 1990s and a complex extended family ensemble piece. Fouad's wife and children struggle to make sense of the slow passing of this family patriarch, but meet and find themselves again in the turmoil of the equally inevitable continuation of life.
Tenzin
By questioning family authority and allegiances, a younger generation of immigrants is renegotiating their relationship to the traditions and struggles of their predecessors, while exploring all that the modern West has to offer. Michael LeBlanc and Joshua Reichmann edited the drama Tenzin with a distribution of almost entirely exiled Tibetan-Canadians.
Her Way (A Woman Of The World)
Cécile Ducrocq's short films were at Cannes and won a César. Her feature debut Her Way reunites Ducrocq with Call My Agent's Laure Calamy in the lead role, as an exceptionally determined and fiercely independent mother. When her income from sex work can't cover the cost of her son's high-end culinary education, she takes matters one step further. His path visits Tallinn Black Nights for its international premiere.
Immersion
Chilean / Mexican Thriller Immersion immerses us in a tonic, tense and tragic family drama, almost everything turned on and in dark and shimmering water. It is a summer vacation that has gone radically wrong, that is sinking into savagery. Nicolás Postiglione's debut arrives at PÖFF as an international premiere after being presented in Guadalajara.
Precious Ivie (Ivie Wie Ivie)
Sara Blaßkiewitz's debut album traces the changing relationship of two African-German half-sisters reunited by the death of their father and their experience of the harsh reality of everyday racism in a city not as modern as it first appears seen. precious ivy has its international premiere in Tallinn, after being screened in Munich and winning Best Supporting Actress at the German Film Awards.
Dark Heart of the Forest (The Dark Heart of the Forest)
Belgian-French co-production Dark heart of the forest takes us deep into the woods, with two teenagers struggling in love and searching for the sense of family they never really had, changing perspective before turning into something not to be spoiled here. Serge Mirzabekiantz's debut has its international premiere after a first screening at the Brussels International Film Festival.
Dozen of Nords (幾多 の 北)
The Japanese Koji Yamamura, already a renowned artist and animator, brings the international premiere of his first feature film, Dozens of Nords, at our 25th anniversary edition of PÖFF. The experimental and existential piece drawn and painted by hand, traces a journey without dialogue in a foreign Nordic kingdom: its skeletal architecture and its chilly inhabitants. The film will first have its world premiere in competition at the New Chitose Airport International Animation Festival in Japan.
The radio amateur (El radioaficionado)
Famous documentary director Iker Elorrieta dashes into fiction with Amateur Radio, an international premiere at Black Nights after the premiere in San Sebastian in September. The sons cross paths and many are revealed in the omissions, as our neuro-diverse protagonist Nikolas, reconnecting with a childhood friend (with his own luggage) along the way, seeks to spread his mother's ashes in the open sea. .
Zuhal
Nazil Elif Durlu, with a solid background in screenwriting, made her feature film directorial debut with Zuhal. Developing from a central theme of modern loneliness in big cities, the story peels through layers of humorous and touching real-life experiences. Our senior lawyer struggles to keep up appearances as she hunts down her apartment building for a cat that only she can hear.
Profession (Okupace)
Through a haze of vintage Communist cigarette smoke, the arrival of a distinctly unwanted Russian at a bar filled with Czech drinkers causes a vodka-soaked culture shock. Michal Nohejl's first feature film, the dark comedy Occupation, has its international premiere with us.
Other people (Inni Ludzie)
Aleksandra Terpińska The other people, based on Dorota Masłowska's novel, is both mindlessly active and darkly miserable. At the center of the story, a wealthy and bored housewife confronts an aspiring rapper as first her handyman, then her lover. From there we extend to the connections that surround them, in towers lit by fluorescent lamps of modern Poland. The other people will have its international debut at PÖFF25, having made his debut and won several awards in Gdynia.
Blind love
Born in Zurich, of Kenyan mother, the overworked (writer / director / editor / composer) Damien Hauser brings Blind love in Tallinn Black Nights for its European premiere. The film centers around the (love) story of a blind man and a deaf woman and it's perhaps even more complex than it sounds, shifting tones and gushing surprises.
DETAILS
The score (2021, UK, director: Malachi Smyth)
The Cloud and the Man / Manikbabur Megh (2021, India, director: Abhinandan Banerjee)
Alice, through the eyes (2021, UK, director: Adam Donen)
Who sleeps in silver gray / 白天 总是 太过 漫长 (2021, China, Director: Liao Zihao)
Feature film about life / Ilgo metro filmas apie gyvenimą (2021, Lithuania, director: Dovilė Šarutytė)
Troubled Minds / Nemierīgie prāti (2021, Latvia / Poland, Directors: Raitis Ābele, Lauris Ābele)
The Red Tree / El Arbol Rojo (2021, Colombia / Panama / France, Director: Joan Gómez Rojo)
Other Cannibals / Altri Cannibali (2021, Germany, Italy, Director: Francesco Sossai)
Life suits me well / Life suits me (2021, Morocco, Director: Al Hadi Ulad-Mohand)
Tenzin (2021, Canada, Directors: Michael LeBlanc, Joshua Reichmann)
International premieres
Her Way / A Woman From The World (2021, France, Director: Cécile Ducrocq)
Immersion / Immersion (2021, Chile / Mexico, Director: Nicolás Postiglione)
Precious Ivie / Ivie Wie Ivie (2021, Germany, Director: Sarah Blaßkiewitz)
Dark Heart of the Forest (2021, Belgium / France, Director: Serge Mirzabekiantz)
Dozen of Nords / 幾多 の 北 (2021, Japan, Director: Koji Yamamura)
The amateur radio / El radioaficionado (2021, Spain, director: Iker Elorrieta)
Zuhal (2021, Turkey, Director: Nazli Elif Durlu)
Profession / Okupace (2021, Czech Republic, Director: Michal Nohejl)
Other people / Inni Ludzie (2021, Poland / France, Director: Aleksandra Terpińska)
European premiere
Blind love (2021, Kenya / Switzerland, Director: Damien Hauser)
PHOTOS AND PRESS MATERIAL
Film photos and press material for the First Feature Films competition program

Trailers
Our hashtags:
#talllinnblacknightsff # PÖFF25
Tallinn Black Nights FF 2020 Opening Ceremony. Photo by Aron Urb
PRESS OFFICE CONTACT
Press and event accreditations: This e-mail address is protected from spam. You need JavaScript enabled to view it..
International communication: Will Smith – This e-mail address is protected from spam. You need JavaScript enabled to view it. / +372 5594 5443.
Estonian communication: Tiit Tuumalu – This e-mail address is protected from spam. You need JavaScript enabled to view it..
Russian communication: Jaana Kalinistova – This e-mail address is protected from spam. You need JavaScript enabled to view it.
JOIN THE PRESS LIST
[ad_2]